Well, this is all bob's bs, isn't it?
Off looking for cool images again this morning. Needing a roll of TP for an upcoming contest - well, looking for TP on the intarwebs is anything butt shall I say interesting.
Butt there's one ad I found from Spain - in English for some assinine reason - that stands out from the rest(room):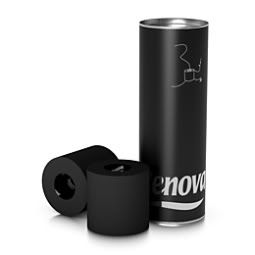 Yes, gentle reader, that's black toilet paper. Also comes in red. And several other colors. Not to worry though, the manufacturer's website states "
Colorfast for its intended use
".
I'd hope so.
More at
RenovaOnline
.