This is funny.
Someone
wrote a post
on their blog five years ago, mocking iPod this and iPod that. And tongue-in-cheekly, made a comment on something called an iPad. Really. Replete with image: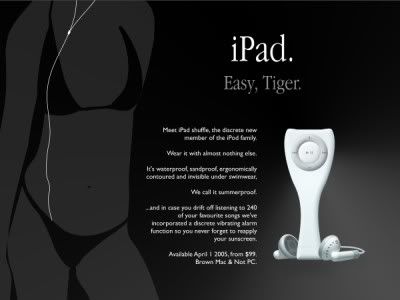 It's funny because why? Tuesday I made a similarly tongue-in-cheek reference on Twitter about Apple's new
toy
tool
whatever
as such:
"I think iPad is a terrible name. Period."
Little did I know that on that evening I'd find the image above.
Too funny.
Period.