It's day four or our mini-vacation to California. First we hit Reno, then
Fort Bragg
the Medocino Coast, and now we're in
Dublin
San Francisco. And for all but the reservations for here, I/we did all the rest of the hotel planning online. Maybe for the last time.
An article last year at CNN's website asked an interesting question:
Are travel agents making a comeback?
Sounds likely, actually. Unless you're dead set against paying someone to do the same thing you can do online - and you're not interested in frills or must-haves like a
view
, then go right ahead.
About that term "view" - one caveat I'll start with right away is that a room with a view may only mean a room at a hotel is high enough so as to see out over that which is around the hotel.
Or a view of the ritzy-er hotels you
could
be staying at.
So after leaving Reno with that view, I was expecting a similar experience on our way to Fort Bragg. After driving onto the property and seeing the overgrowth of pines at the Pine Beach Inn, I suspected the worst - I imagined that the foliage would have blocked the view once we opened the drapes. So I wasn't surprised when I saw this: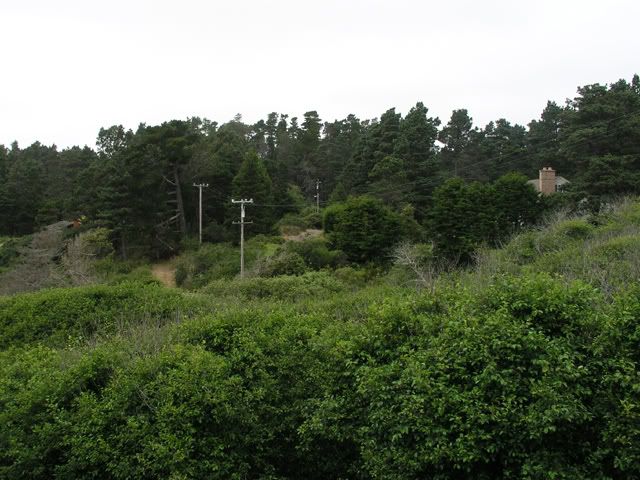 ...that is, until I went out onto the balcony:
Pine Beach Inn, Fort Bragg, California. Enjoy the view
.